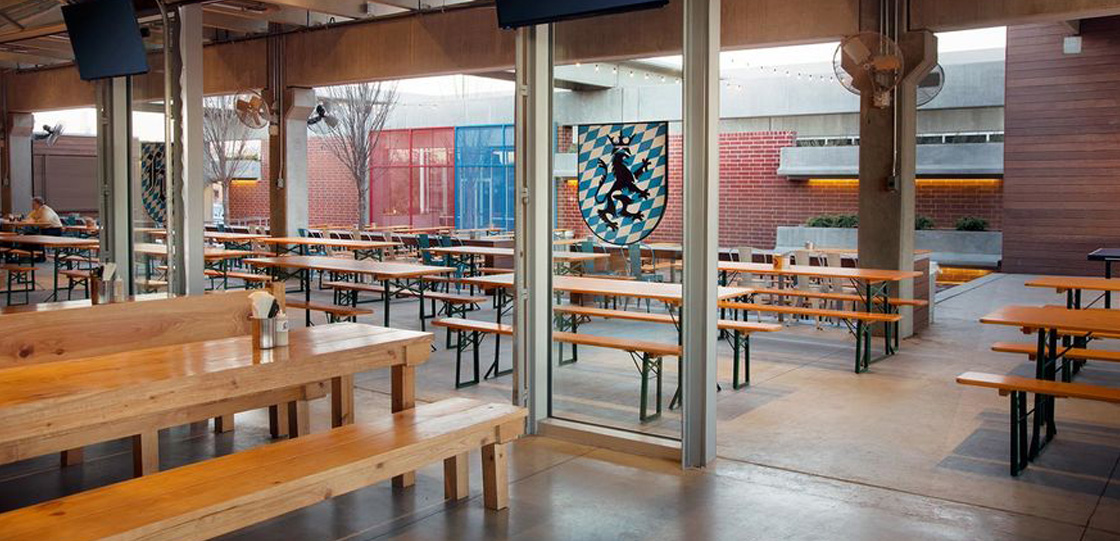 Beer, Bratwurst and Board Games at Fassler Hall
Germany is the birthplace of modern strategy board games, home of famous titles such as Settlers of Catan, Carcassonne and Power Grid.
Join the Oklahoma Board Game Community as we play these and many more modern board games while enjoying homemade sausage, schnitzel sandwiches and German beer at Fassler Hall in Oklahoma City.
There's no cost to enter and play games—just waltz on in, and look for Oklahoma Board Game Community hosts who will be standing by (you'll recognize them by their t-shirts).
Dozens of board games will be available, and hosts will help you find a game or group to play with, and will happily teach any games as well. The event is open to anyone 21 and older. Experienced board gamers and new players alike are welcome.
Your night of board gaming fun will be greatly enhanced by enjoying some of the fine German beers on tap at Fassler Hall, or some delicious duck fat fries.
And to top it off, everyone who comes to play will get a free entry to our board game raffle. We'll be doing a drawing for a free board game right there at Fassler Hall.
Beer, Bratwurst and Board Games at Fassler Hall is held from 7pm to 11pm at Fassler Hall in Oklahoma City (421 NW 10th St). You must be 21 or older to enter Fassler Hall for this event.
Event Details
Cost: FREE
Where: 421 NW 10th St, Oklahoma City
When: Typically the second Wednesday of the month. Check calendar for specific details.