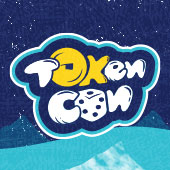 The Oklahoma Board Game Convention
Our spring 2023 convention will be held March 17-19, 2023. More details will be coming soon! 
For registration, pricing, special guests, and more, please visit the TokenCon website.
Check out these summaries of prior years, 2018, 2019, and 2022, for a flavor of what you can expect.
Sign up to the Oklahoma Board Game Community email list to be the first to know of news and updates. Also, feel free to
contact us
directly to discuss how you can sponsor the convention or any other related questions.